Air Conditioners
Contact us for rooms larger than 74 m2
You need to select an item to continue
No. of Rooms
You need to select an item to continue
Split System Quote Builder
What are you looking for?
You need to select an item to continue
Room Types
Select what types of rooms you need air conditioned:
You need to select an item to continue
Extras
Select from the list of extras you require
All Systems include Standard Installation
Standard installation includes up to 3m of copper pair coil, drain and capping, RCBO, isolator, 15m of mains power cable from Switchboard to Outdoor unit, 5m of interconnecting cables with outdoor unit ground-mounted on hardened plastic feet.
Please measure the distance from the proposed Indoor Unit and Outdoor Unit Locations, and provide the additional meters (after the first 3 meters) in the fields below.
Additional Costs:
Additional pipe @ $60 per meter
Wall brackets @ $165 per system
Roof brackets @ $225 per system
WiFi Kit, allows you to control the system with your phone with internet connection @ $200 per system

Lift Hire for Roof-mounted Unit or 2 Storey Home @ $280 Lift day hire
Decommission and removal of existing Split System @ $200 per system
Additional mains power cable 2.5mm, 4mm, 6mm @ $10, $20, $30 per meter respectively (this will be added to final invoice if in excess of 15m)
Any modifications that may be needed to the switchboard to allow for the inclusion of an extra circuit protection device will be charged as an agreed additional cost on the day of installation.


Must select yes if roof mounted unit or wall mounted on Two Storey Home
You need to select an item to continue
Size of Rooms (1)
Contact us for rooms larger than 74 m2
You need to select an item to continue
Please review your quote below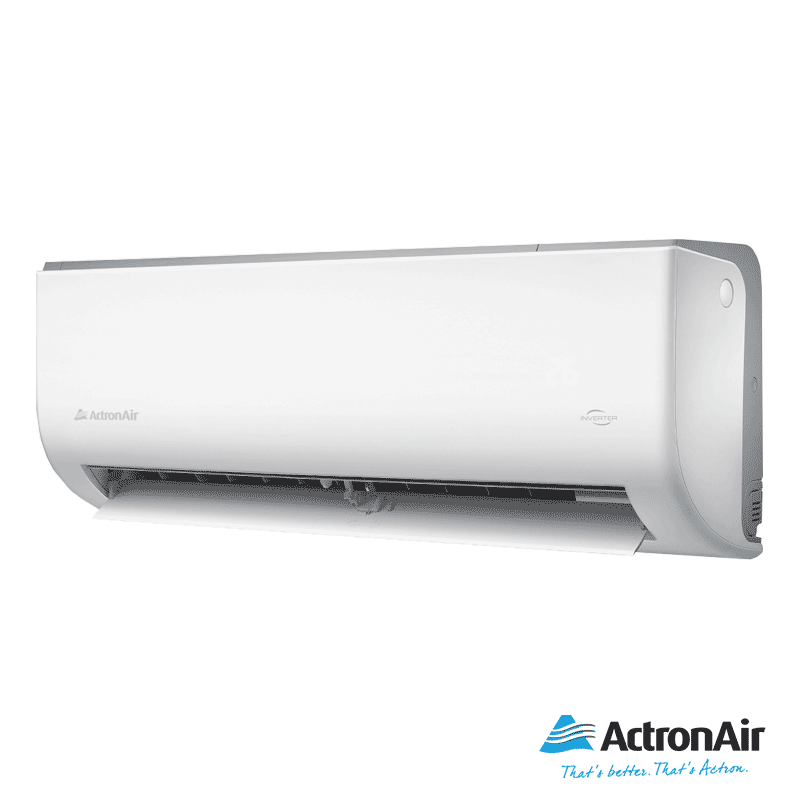 ActronAir Serene
The quote provided is for the supply and install of ActronAir Serene Split Systems, ActronAir is an Australian Company, manufacturing Air Conditioners built for our harsh Australian Climate. D&L Electrical and Air are Authorised Dealers of all ActronAir Air Conditioning systems. If you would like to learn more about ActronAir you can visit their website here. You can also download the ActronAir Serene Brochure here
Our Guarantee To You

Our workmanship is covered by a 12-month guarantee. However, by employing D&L Electrical and Air to carry out a routine annual service (once in every 12 month period) on your air conditioner, our installation warranty can extend for another 12-months up to 10 years total from the installation date.
Materials included in the installation by D&L Electrical and Air have a manufacturer guarantee of not less than one year.
ActronAir systems carry a 5-year manufacturer warranty from the date of installation.
Acceptance Terms
Agreement for Acceptance of Quotation
You agree to pay to D&L Electrical and Air a 25% non-refundable deposit on acceptance of this quotation with the balance due on the day of completion.


In the event that on the date of install our installers find differences to the quote builder, you acknowledge that additional costs will be incurred, and you will be notified and charged per the rates specified in the Additional Costs section in the previous step

Accepted Payment Methods
Mastercard/Visa — (2% surcharge applies for Mastercard & Visa payments)


EFT to our bank account (Bank details will be provided on request)

If you have any questions before proceeding with this quote, please don't hesitate to contact us on 08 6118 0910, email us at enquiries@dlelectrical.com.au or chat to us on messenger
If you would like to proceed with this quote, please provide your details below.
Is there any additional information you would like to let us know?
Summary
| Discount : | |
| --- | --- |
| Total : | |